It is a tremendous joy of our hearts we cannot wait to share with you…
Today has seen another graduation ceremony at Ukrainian Evangelical Theological Seminary. At the same time, it was not like any other graduation ceremony held in our history before…
First, it is the 30th graduation ceremony since the seminary was founded back in 1992. However, it never occurred to us that we would pass this milestone amid the terrible war raging in our land.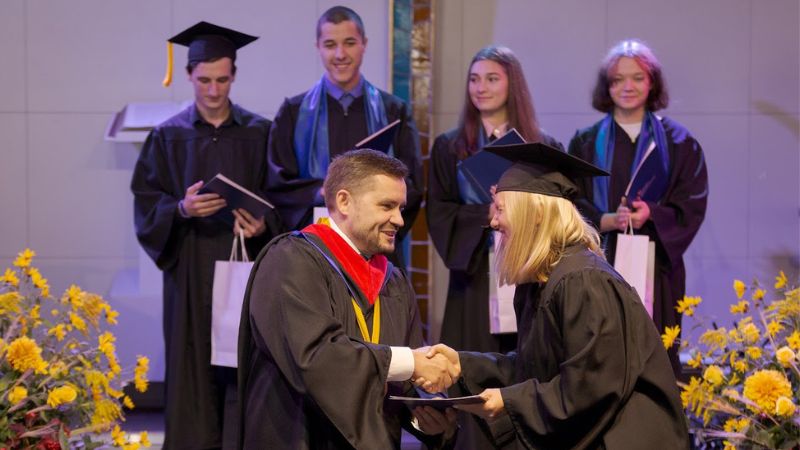 Not so long time ago the situation in which we have found ourselves would have been unthinkable, if not inconceivable…Second, the ceremony was held on the campus. That is another miracle, especially considering that a half year ago it was subject to shelling…
Of course, far from all our graduates have made it to arrive in person… Many of them are still away. But those who managed to come or connect online shared their stories and testimonies… It was difficult to hold back tears, especially when remembering UETS students and graduates who have lost their lives in the war.
We are grateful to our faculty who have taken the chance to practically demonstrate what they teach… We are grateful to each graduate who has accomplished his or her studies despite all challenges… We are grateful to all our partners through whom God makes the mission of the seminary possible…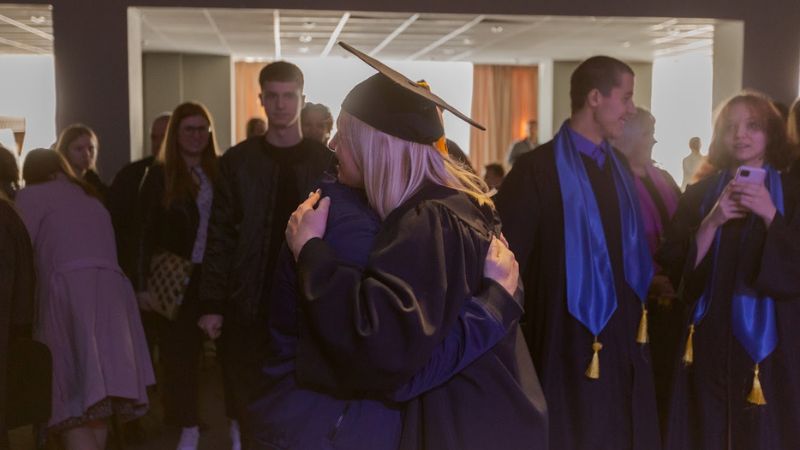 We are grateful to God for His mercy!
Below you can read a testimony of Artem Radionov, UETS graduate and youth pastor at the...
Details
Thank you for being the ones we can share our hearts with at this challenging time. We...
Details
From time to time we try to throw light on ministry of UETS students and graduate during the...
Details