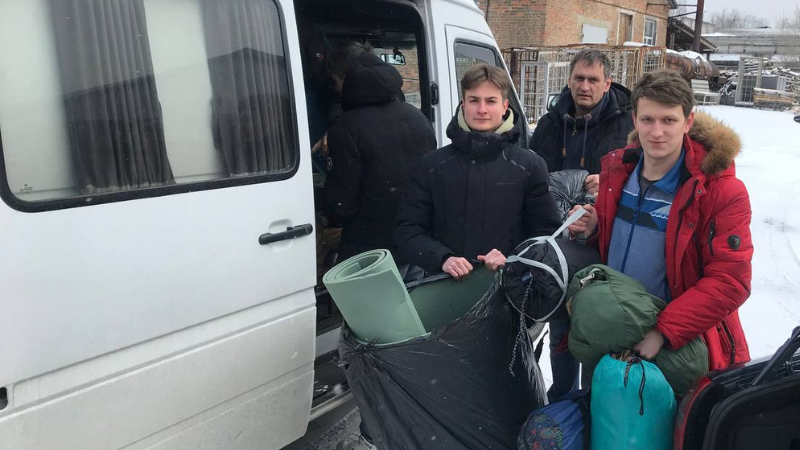 The following are more testimonies about ministry of our students at the wartime:
Vadym Korotkin, a pastor of the Good News Church in Myronivskyi, 2016 graduate of the residential bachelor's program and student of the Transformative Leadership master's program.
"When the war broke out, I started evacuating people from the Donbas. We took them from the warzone in the East to Western Ukraine and delivered humanitarian aid – food and other necessities – back to those who were unable to evacuate.
When I was involved in this relief ministry, I got a call from a military enlistment center. I told them that, though I was ready to join the army, I was a pastor of a church and had certain beliefs and convictions in regard to taking part in action.
Later, I got another call and was offered to serve at a military hospital in the East of Ukraine. I was even given some time to accomplish my relief projects and hold a church service."
Today, serving as a driver and paramedic, I spend a lot of time with wounded soldiers and hospital staff. This is a different missionary field for me. I am thankful to God for this challenging time."

Oleksander Ukhnal, a deacon of the Ark Church in the city of Svitlovodsk and a senior third-year student of applied theology.
"Due to the full-fledged offensive against Ukraine, I lost my job. However, I discovered many opportunities for volunteering. Together with the local administration, we accomplish different humanitarian projects.
In particular, we search for appropriate premises, clean them up, equip with necessary things in order to temporarily host internally displaced people there. Flows of refugees come from different places where active combat actions are underway. We have had people from Kharkiv, Bucha, Irpin', Mariupol' and many other cities, towns and villages.
Also, we accept humanitarian aid, analyze needs and distribute it depending on relevant requests. At the same time, our church has organized a number of educational and leisure activities in order to distract people from the horrors they have been through.
So, despite being unemployed, I am usually preoccupied from early morning till night with humanitarian work trying to relieve the suffering of my nation."

Veronika Pohrebna, a media volunteer and student of the Mission in the Modern City non-residential master's program.
"When Russia launched a full-scale offensive against Ukraine, we started helping Time to Minister Charity to evacuate people. We took them to safer places in Ukraine. Different churches from L'viv, Western Ukraine, joined us and expanded the work. Thus, a coordination office was set up to organize transfers of refugees abroad where they can stay temporarily.
I used to live in Irpin' near Kyiv, but in around ten days after the war started I was also evacuated to Sweden. I am happy that I am in safety. However, I have not quit my volunteering. As I work in the IT sphere, I have kept my job and work online. So, I use my skills to coordinate various media platforms and cooperate with public institutions.
Today, I am spreading a word about Ukraine, coordinating relations with Swedish Christian communities and congregations, and waiting for victory…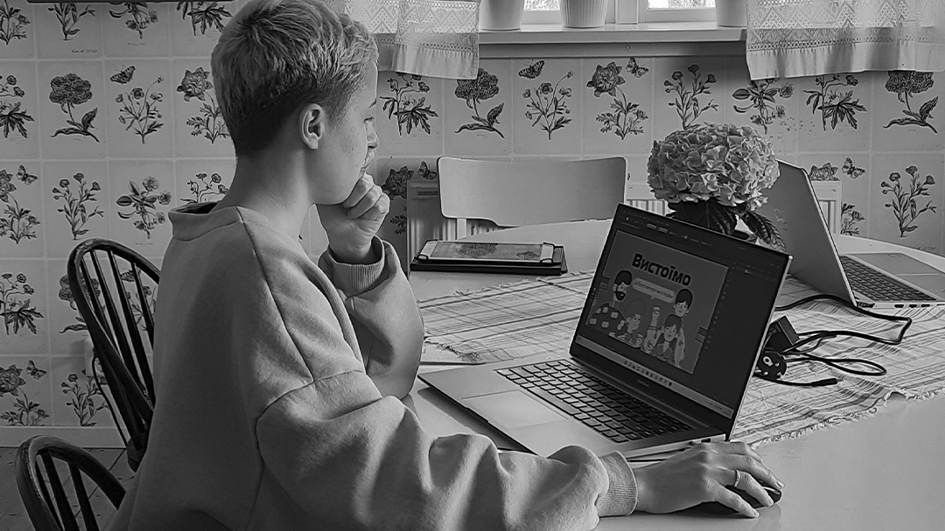 Dear friends, we would like to thank you yet again for your non-ceasing prayers… The...
Details
Thank you for being the ones we can share our hearts with at this challenging time. We...
Details
The following is a testimony about a mission trip undertaken by a team of our volunteers to...
Details