The following is a testimony about a mission trip undertaken by a team of our volunteers to the war-torn Eastern Ukraine last week:
"The purpose of our mission trip was to deliver humanitarian aid to the cities of Slaviansk and Kramatorsk, which are close to the frontlines in the East of Ukraine.
First, when we arrived there, we provided people with food products and other necessities, including clothes and shoes, they needed so much.
We were doing that in cooperation with a local chaplain who coordinated relief ministry in the area and, therefore, was aware of all current needs.
Also, we had wonderful opportunities to share words of encouragement with the servicemen. Usually, one of the seminary faculty addressed the personnel, explaining that there are many people both in Ukraine and abroad praying for them and supporting in a feasible way.
The servicemen were very open to be prayed about as well as to hear about the importance of praying to God and asking Him for His protection. When we presented them the New Testaments, they even asked pastors on our team to sign them.
After that, we unloaded another part of the humanitarian aid at a warehouse for further distribution by local Christians according to relevant needs.
We are thankful to God for His protection of the team and all our partners and friends for their prayers!"
Incarnational mission, we taught about in our classrooms, must involve being in close...
Details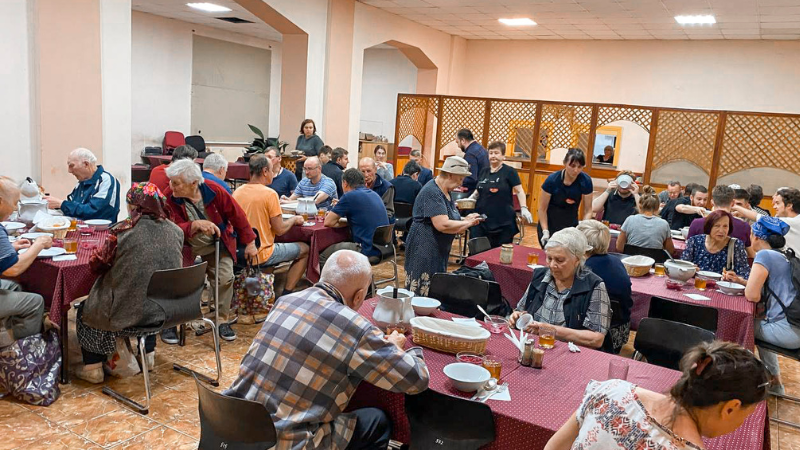 Thank you for being the ones we can share our hearts with at this challenging time. We...
Details